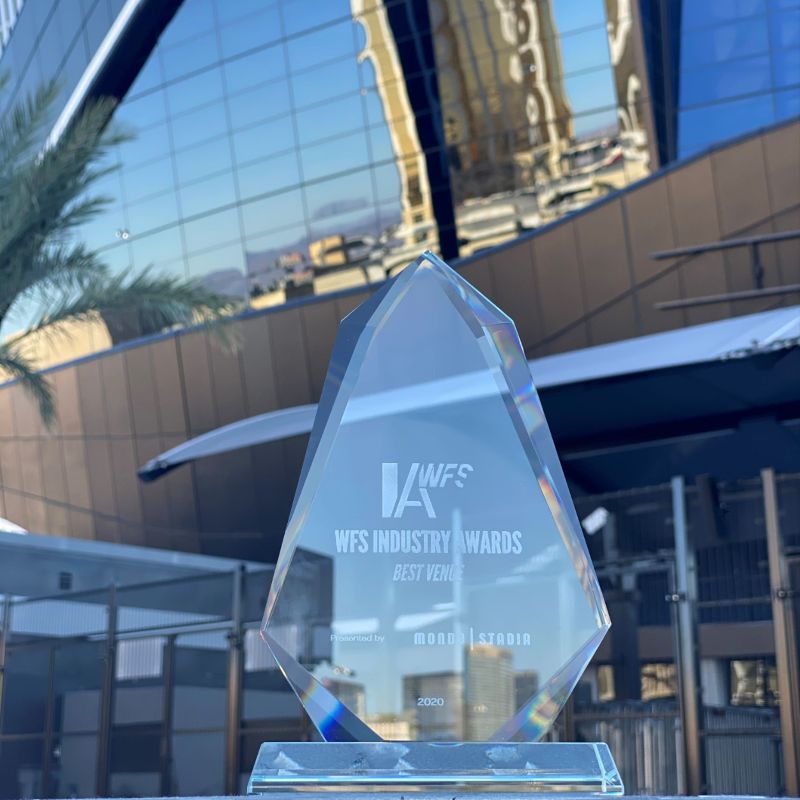 Allegiant Stadium Receives Best Venue Award
Dec

2

/ 2020
Allegiant Stadium Receives Best Venue Award
The 2020 World Football Summit Industry Awards has awarded Allegiant Stadium with Best Venue Award presented by Mondo Stadia. Allegiant Stadium, home to the Las Vegas Raiders and UNLV completed construction in August 2020. The incredible $2 billion venue is located in the entertainment capital of Las Vegas, and features a fully-enclosed and climate-controlled environment that will host sporting events as well as concerts, private events, and family events.
MONDO | STADIA states, "Allegiant Stadium, which has a total capacity of 65,000 – expandable to 72,000 for Super Bowl events – is one of the most technologically advanced, which, combined with a truly striking design, already puts it on the map when it comes to must-visit venues."
Read more on the award here.
MONDO | STADIA also recently did a featured story on the stadium's technology and engineering infrastructure. Full story here.