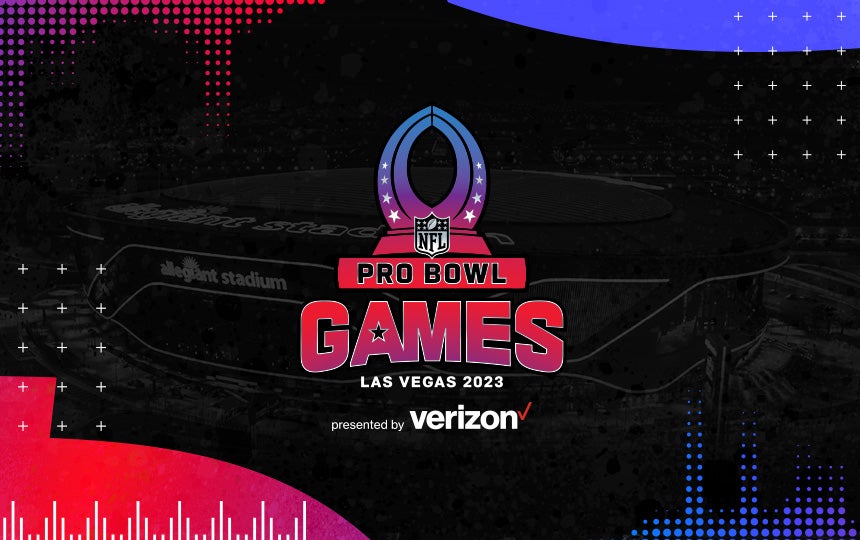 2023 Pro Bowl Games Skills Competitions Announced
Jan

11

/ 2023
2023 Pro Bowl Games Skills Competitions Announced
The NFL announced today the eight unique skills competitions that Pro Bowl players from the AFC and NFC will compete in during The 2023 Pro Bowl Games presented by Verizon. Taking place over two days in Las Vegas, the skills challenges will be broadcasted live for the first time on Thursday, February 2, on ESPN from 7:00-8:30 PM ET as an epic made-for-tv event, and the competitions will continue Sunday, February 5, throughout the day, along with the first-ever NFL Flag football games. The AFC team will be led by PEYTON MANNING (AFC head coach), RAY LEWIS (AFC defensive coordinator) and DIANA FLORES (AFC offensive coordinator), while the NFC team will be led by ELI MANNING (NFC head coach), DEMARCUS WARE (NFC defensive coordinator) and VANITA KROUCH (NFC offensive coordinator).
Taking place at Intermountain Healthcare Performance Center, the Las Vegas Raiders' headquarters and practice facility, on Thursday and Allegiant Stadium on Sunday, The Pro Bowl Games' skills competitions will be brought to life by A. Smith & Co. Productions, producers of shows such as American Ninja Warrior, Hell's Kitchen and The Titan Games.
Sunday's events from Allegiant Stadium in Las Vegas will be televised from 3:00-6:00 PM ET on ESPN and ABC, and ticketholders will be able to witness all the impressive player feats live, including three epic seven-on-seven Flag football games between the league's best players, the culmination of the Pro Bowl Games skills events and a major musical performance. Visit probowl.com/tickets to buy tickets, which start as low as $35.

A staple of the annual AFC vs. NFC competition, the NFL's top players are set to participate in the following new and fan-favorite Pro Bowl skills competitions that showcase their football and non-football skills:
Sunday, February 5
Best Catch presented by Uber Eats (Finale): On Sunday, the top vote getters from each conference will compete head-to-head, as they perform in front of panel of celebrity judges. The pass-catcher who accumulates the highest score from the judges will be determined the winner.

Gridiron Gauntlet: A side-by-side relay race showcasing strength, speed and agility, six players from each conference will compete to see who finishes first and wins three points for his team. The four-part Gauntlet, each segment 40-yards in length, includes a series of breakaway walls, a section of climbing over walls and under tables, a tire run and a blocking sled carrying a Legend coach across the finish line.

Kick Tac Toe: Each team's kicker, punter and long snapper compete in a giant Tic-Tac-Toe competition to showcase their respective skills. The first team to complete a connecting line of three squares or hit five squares total will be declared the winner and earn three points for his conference.

Move The Chains: Four teams (two teams from each conference) will compete side by side in a weighted wall pull that will showcase their strength, speed and ingenuity. Each team of five players is responsible for pulling a wall, loaded up with heavy weights, 10-yards as quickly as possible using first-down chains. The winner of the best-of-three playoff will earn three points for their conference.
The Pro Bowl Games skills competitions will have cumulative scoring leading up to the Flag football games on Sunday. Scoring for The Pro Bowl Games works in the following way:
The winning conference of each skill competition earns three points towards their team's overall score, with 24 total points available across the eight skills events.

The winning conference from each of the first two Flag football games on Sunday will earn six points for their team, for a total of 12 available points.

Points from the skills competitions and first two Flag games will be added together and will be the score at the beginning of the third and final Flag game, which will determine the winning conference for The Pro Bowl Games.
ESPN will also have a star-studded lineup of commentators and on-field reporters who will cover both Thursday's and Sunday's events, pursuing fun, spontaneous interactions, interviews and commentary from Pro Bowl players. An announcement around their plans will be issued in the near future.
The 2023 Pro Bowl Games presented by Verizon will be a week-long celebration of AFC vs. NFC competitions featuring a new format that spotlights Flag football. To help program the week-long event, the NFL will work with partners, including ESPN, Peyton Manning and Omaha Productions— which co-created and executive produces the Emmy-Award-winning Monday Night Football with Peyton & Eli alongside ESPN, as well as ESPN+'s critically acclaimed PLACES series in partnership with NFL Films. Peyton and Eli Manning will also be the head coaches for the AFC and NFC teams respectively.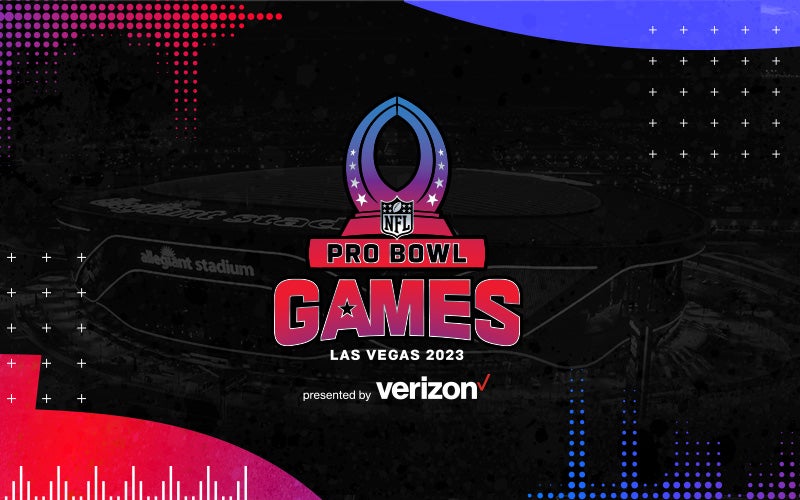 The reimagined 2023 Pro Bowl Games presented by Verizon is coming back to Allegiant Stadium on February 5, 2023.